Send Inquiry
Fuel Injection Internal Gear Pumps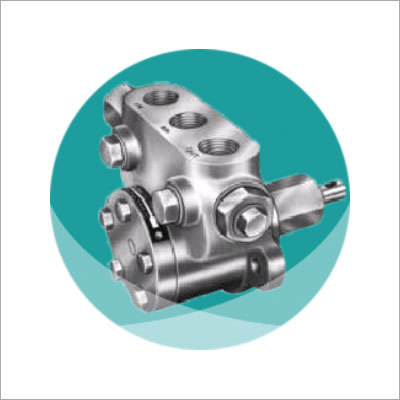 Fuel Injection Internal Gear Pumps
By incorporating sound technologies our team has manage to bring forth sturdy Fuel Injection Internal Gear Pumps, whose quality conforms with the national and international standards of quality. These pumps are required in petrochemical industries for the processing of lubricating oil, hydraulic oil and allied solutions. The construction of the pumps size, shape, capacity etc., is done in accordance to the guidelines laid by the pumping industry. Due to the use of quality materials even during extensive use it performs efficiently. The most appreciated attributes of our Fuel Injection Internal Gear Pumps is its low maintenance requirement, easy to operate and durability.

Technical Specifications

Capacity : Up To 360 MIN
Viscosity of liquid : Up To 450 CST
Temperature : Up To 200°C
Discharge Size : 3/8" To 1"
Speed : 1400 12880 RPM
Pressure : Up To 30 kg/cm2
Direction : Rotation Clockwise [R] & Anti-Clockwise [L] Looking From Shaft End.
M.O.C. : C.I, 08.

Applications :
Oil Burners, Boilers, Hydraulic Dry Pressure Pumps, Lubrication Oil, Hydraulic Oil.
PHF Units, Filters, Boosting Diesel In Locomotives.
Petroleum Industries.
Force Feed Lubrication.
Pressure Regulator.