Send Inquiry
Mud Pumps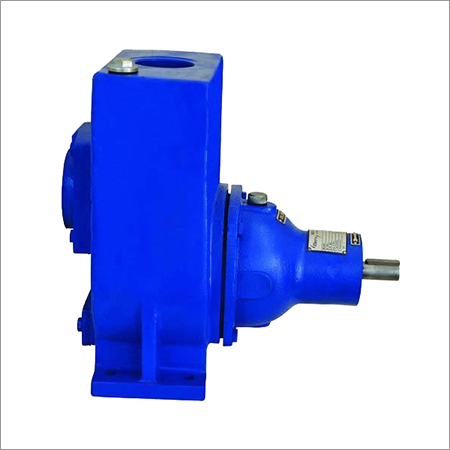 Mud Pumps
Product Code : GMSP Series
Single Stage Horozontal, Non Clog, Self Priming Mud Pumps
Being the reputed organization incorporated with experienced professionals, we serve with optimum quality Single Stage Horizontal Non-Clog Self Priming MUD-Sewage Pumps that finds application in sewage treatment plant, dewatering purposes, petroleum product handling and slurry material handling purposes. This pump is robustly constructed for de-watering effluent, sewage treatment plants and swimming pools. To meet the diverse requirements of our esteemed customers, offered Single Stage Horizontal Non-Clog Self Priming MUD-Sewage Pumps are availed in different capacities and dimensions. Furthermore, clients can avail the offered product from us at the most reasonable prices.
Technical Specifications

Capacity : Up To 75 mm
Head : Up To 58 Mtr.
Suc. Head : Up To 7 Mtr.
Discharge Size : 32 mm to 80 mm
Solid size : Up To 25 mm
Temperature : Up To 110°C
Speed : Up To 3500 rpm
Pressure : Up To 5.8 kglcm'
M.O.C. : C.I, C.S.. 38-304 I 304L, $8316 I 316L, Bronze. Alloy-20, CD4MCU, Hast Alloy B & C, Etc...

Applications : Dewaten'ng, Mud, Marine, Effluent, Hotel, Oils, Spirits, Swimming Pools, Gas Oils, Vessels, Pier.
Industrial-Pumping Petroleum Products, Chemical, Excavations, Pits, Pot-Holes Etc, Civil Construction- Dewatering Foundations, Trenches & Pits, Public Utilities, Filter Press Feeding, ETP, STP, Waste Water Treatment Plant, Sewage Pumping, Mobile Machinery- Cooling Water For Marine Engines Shovels. Gram Panchayats, Municipality Public Heath Departments, Industries Like Chemical, Pharmaceuticals, Food, Cement, Paper, Sugar, Steel Another For Liquid Cargo From Freighter, Barges.