Send Inquiry
Vertical Long Shaft Sump Pumps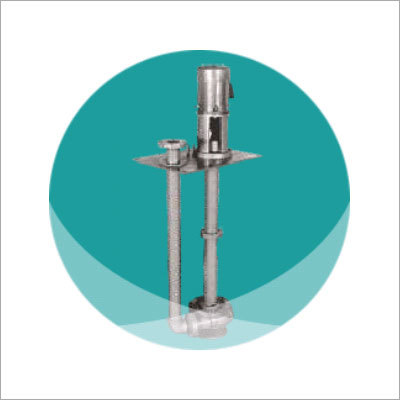 Vertical Long Shaft Sump Pumps
We have always succeeded as a manufacturer and supplier in providing high-end quality Vertical Long Shaft Sump Pumps as we have rich experience and knowledge of the pump engineering industry. The sump pumps are a type of submersible pump that comes with an air cooled electric motor and a long shaft. These pumps find their use when the liquid temperature is more than 40 degrees Celsius. Even at higher temperature there is no chance of leakage and thus, is suitable for chemicals, effluents, water, hydrocarbons and all other types of carbon liquids. The use of tough quality metals in the manufacturing makes our Vertical Long Shaft Sump Pumps durable and rust proved.

Technical Specifications :

Capacity : Up To 325 M3/hr
Head : Up To 60 Mir.
Discharge Size : 25 mm To 125 mm
Temperature : 60°C
Pump Length : Up To 4 Mtr.
Speed : Up To 3500 RPM
Pressure : Up To 6 kgicm2
M.0.C. : C.I, C.S., 88-304 I 304L, 88316 I 316L, Bronze, Alloy-20, CD4MCU HastAlon B & C. Etc...

Applications :
The "GLS' Sump Pump Is Suitable For Handling Thin, Clear Or Slightly Contaminated Liquids.
Such As Water, Cooling Water, Effluent, Cleaning Products. Chemicals & Hydrocarbons. Sulphuric Acid Application, Acid Transfer, Aquariums. Chemical Processing, Chlor-Alkali, General Processing Industries, Light Slurries, Organic Chemicals, Polymers, Petrochemical Processing, Slurries, Solvents. Waste Processing.